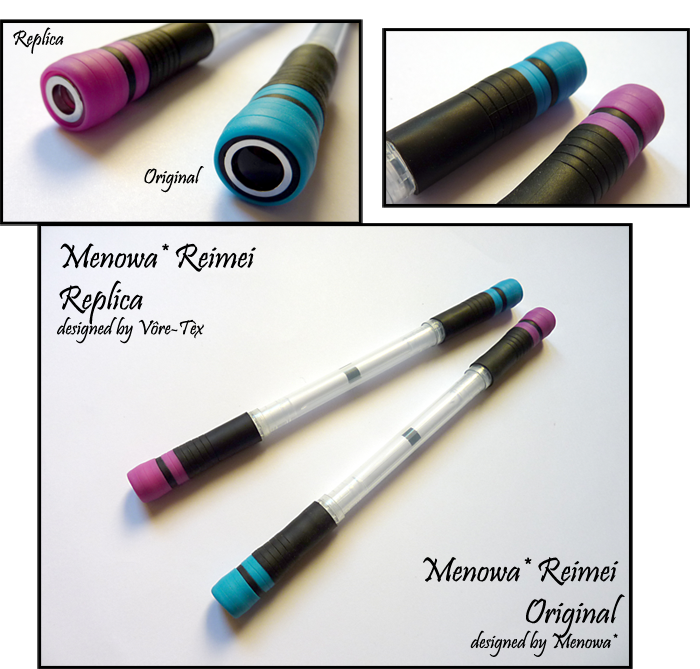 Hey !
I am proud to show you this picture ! There are 2 mods : the one at the bottom is the original designed by Menowa* (from his tutorial on his blog, I will make a translation soon for you) and the one at the top is my replica version.
For the replica version, all the stuff is fake but not the barrel (old muji) because I didn't find a good pen to sub it – Its diameter is ~10.5mm (between ST and emboss) and the marker has specific caps – and supergrip and anyball because it's easy to find them.
stats :
original : 17.9 grams and 20cm
replica : 18.55 grams and 20 cm
The same length and less than 1 gram heavier !