Hello guys 🙂
Today I am going to talk about a french startup I am working with as community manager and product designer : STYL
>MeetSTYL : a new way to play<
STYL is the very first connected penmod for the PenSpinning. The small card inside, which can allow to recognize the movements and its 3D position, could help you to learn penspinning faster and easier.
The penmod is directly connected to a smartphone application for more challenges with others penspinners.
Below are the design propositions I have made for this project.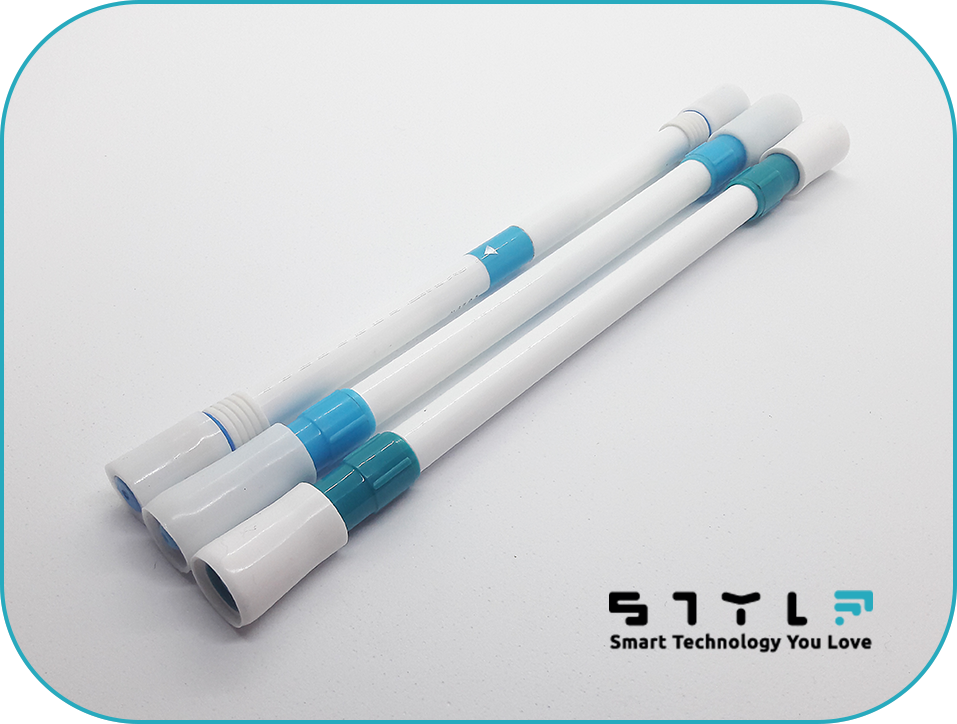 If you want to know more about these models, take a look at our STYL blog >here<
The kickstarter for this project will be launched in the summer 2018. Stay ready for it if you are interested about this project or even if you want penspinning becomes more popular ! 🙂
Feel free to subscribe us on the social networks @meetstyl !
See you !