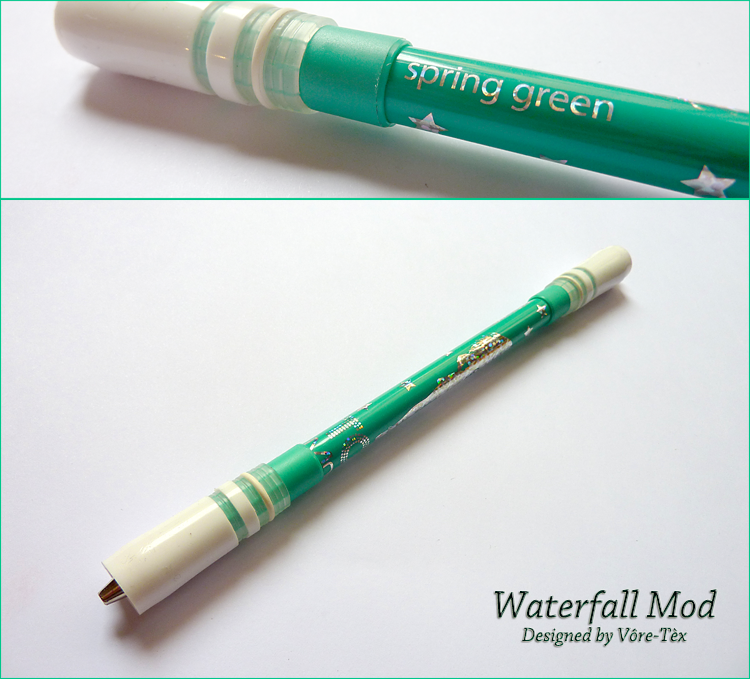 Just a regular Waterfall mod, designed again with mintgreen and white color and with a new unbranded barrel. 🙂
21 centimeters
15.5 grams
Color caps are from real 094 papermate. I think I will make a series of 10 color waterfall mod.
Clear grip on the caps is from Pilot V2000, a sub cheap sailor.