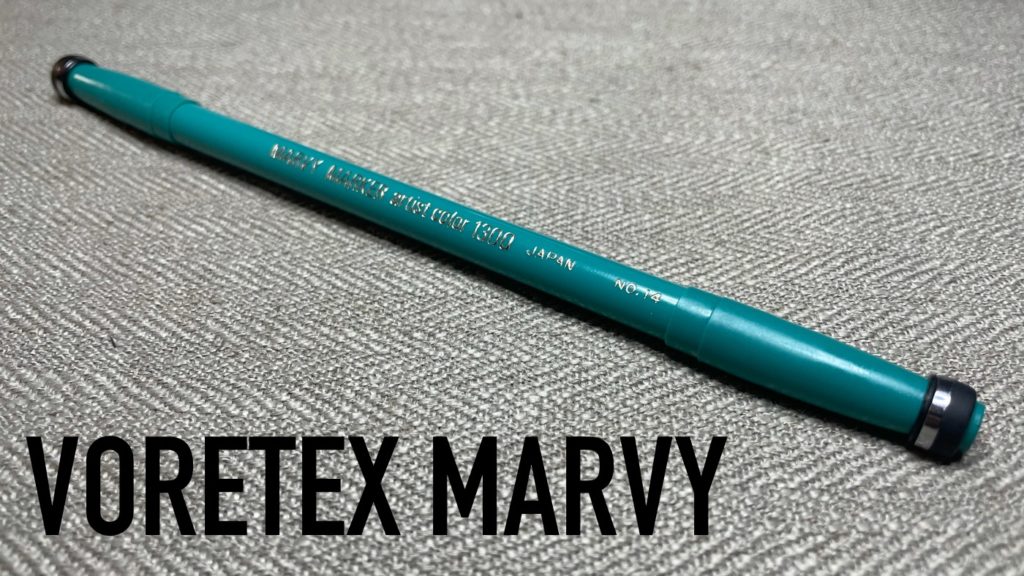 Hi !
I created the Vore-Tex Marvy some months ago (in March 2021) because I wanted something new to spin for the French SpinFest :
I recently noticed that I love making penmods for CV I want to get in. I think it is one of the best ways to promote my work as a pen modder. VoreTex Marvy is one of them. I wanted to get a regular marvy marker mod with more stability than the original.
20 cm
12-13g
How to make it ?
The stuff :
– 2 zebra tect metal rings
– 2 HGG tips
– 2 Hitec tips
– 2 Marvy marker caps & 1 body & 1 backplug
– 2 Anyball grip (the first stripe at the front x2)
– 2 very thin orings (optionnal)
– patafix/blue tack
Tutorial :
1- Remove the tip of your marvy but leave the inktube into the body. If you don't like to feel the inktube moving while spinning, replace it to rolled paper.
2- Attach the tips with some blue tack (patafix) on each side of the body :
HGG < HITEC < BODY >HITEC > HGG
3- Put caps on the body.
4- Put onto each cap : thin oring | zebra tect ring | anyball front stripe
It is easy to make but Zebra tect is not easy to find anda bit pricey. Anyway, I hope you will get the opportunity to try it once in your life !