Heyo,
This time, I write down for you a small article about how to make my own Mx. I tried making a long and balanced rsvp mx. Let's get started 🙂
Specs :
14g
20cm
cop=cog
Stuff :
– 1 Pentel Old RSVP retractable (Tip, Grip)
– 1 Pentel Moonz (Barrel, Backcap, Inktube)
– 1 Pentel Sunburst (Cap)
– 1 Uni DX Signo (Grip)
– 1 Pentel e.ball (Grip)
– 1 Pentel HGG (Tip)
– 1 heat shrink, thickness 7mm
Welp, sorry for so many stuff ><
Tutorial :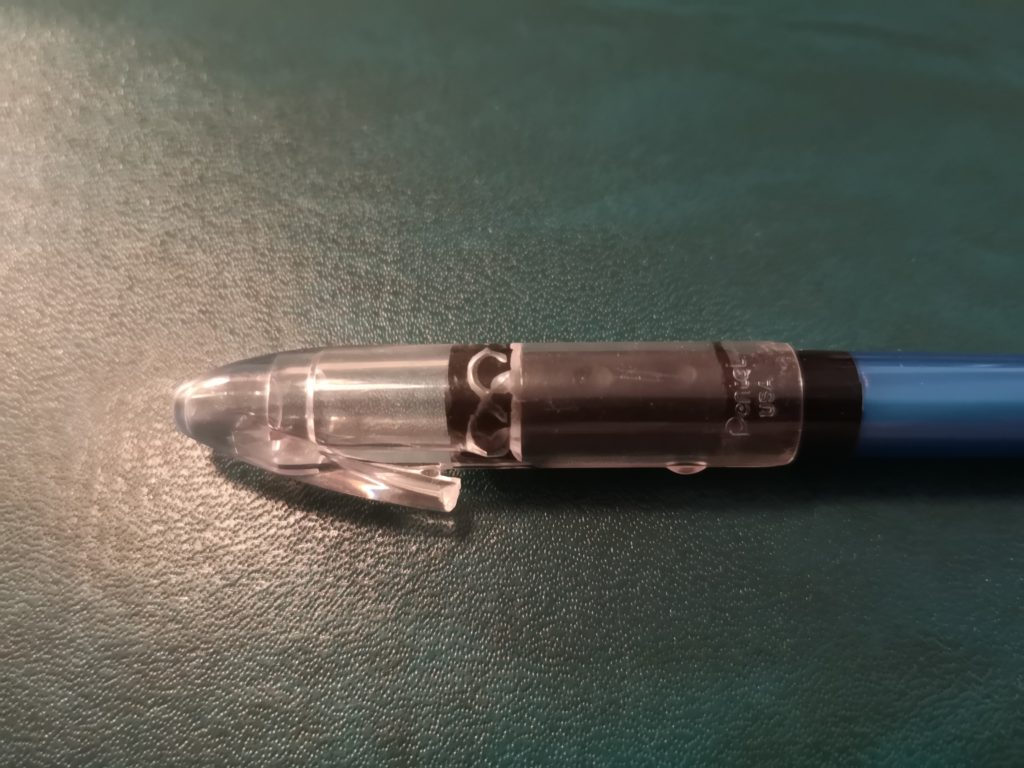 1- You need a cap without its small ball (so either use sunburst cap or moonz cap without the ball).
2- Cut its clip as short as possible. The penmod will get better balance if you make a claw cut clip >explanation here<
3- Don't push your cap too much, leave some mm.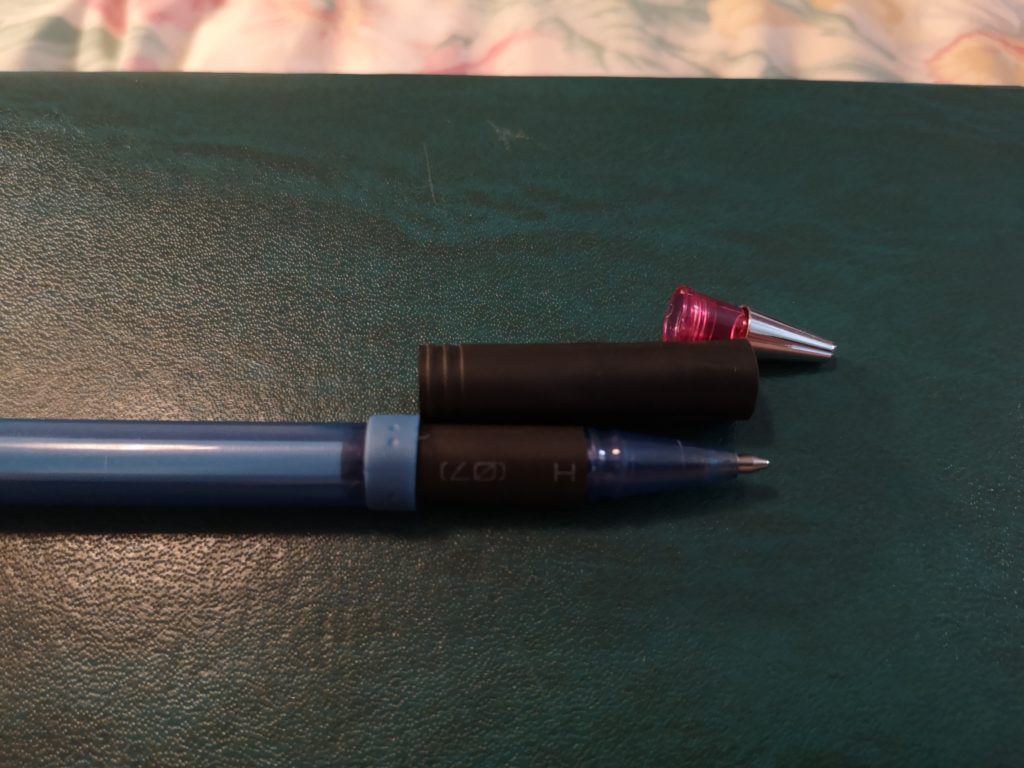 4- Cut and add the heat shrink on the front of your Moonz, until the small lip.
5- Add A small piece of DX Signo grip onto it.
6- Add the e.ball grip.
7- Screw old rsvp tip > HGG tip on RSVP front.
8- Leave the inktube, add insert.
The stuff is a bit hard to get but anyway, thank you for reading and thank you for making my pen, if you did. 🙂
See you next time !