Hi guys, long time no see ! 🙂
I am presenting my personal buster CYL, called the Vôre-Tèx CYL. Let's go for the tutorial !
Length : 22,5cm
Weight : 19 grams
Spin area : 11,8cm
Stuff used :
– 2 Crayola Supertip (the one used for Ivan mod) : 2 barrels
– 2 Dong-a sign pen : 2 backcaps
– 2 Pentel Orenz mechanical pencil : 2 grips, 2 tips, 2 inktubes
– 2 Pilot Airblanc : 2 grips
– 1 Bic rounc stic grip : 1 barrel
Optionnal : 7 zebra tect plastic rings
Some clear tape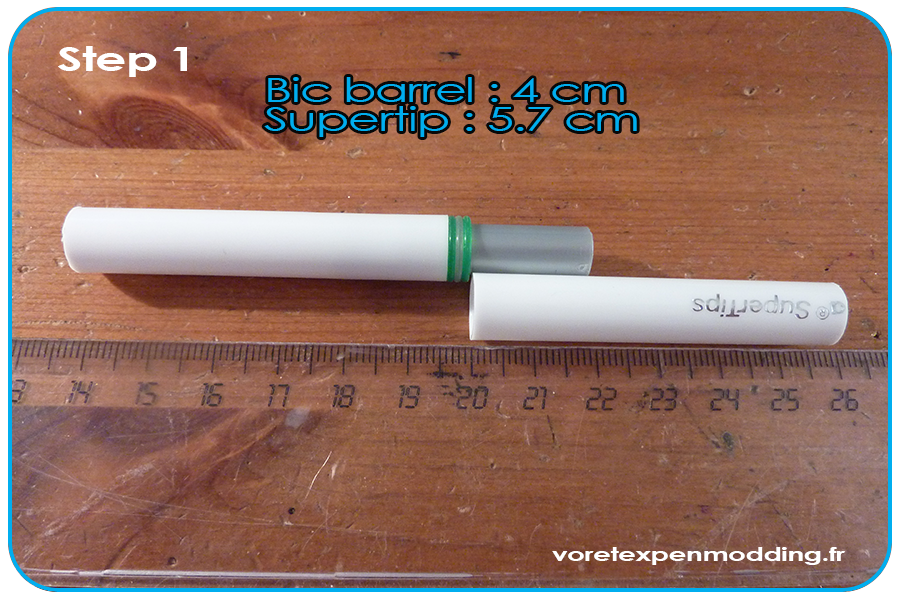 Note : If you don't want using tect rings, cut ST barrels at 5,9cm from the back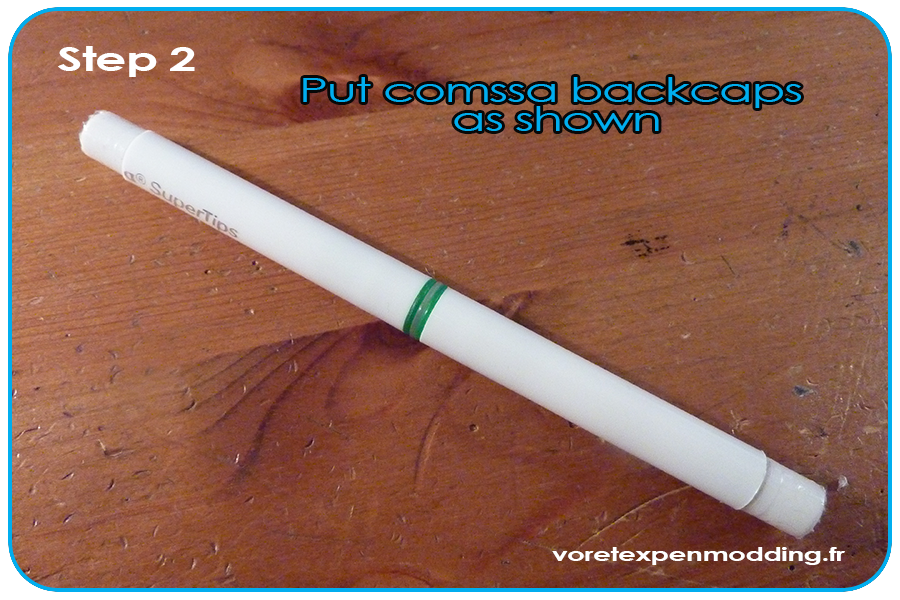 Note : Add clear tape on each side of backcaps so it can hold into ST barrels and caps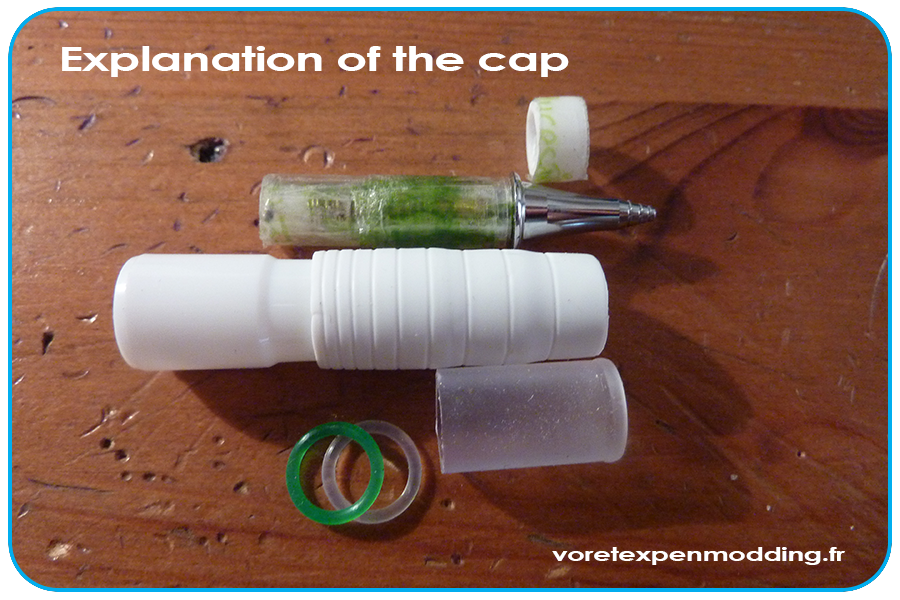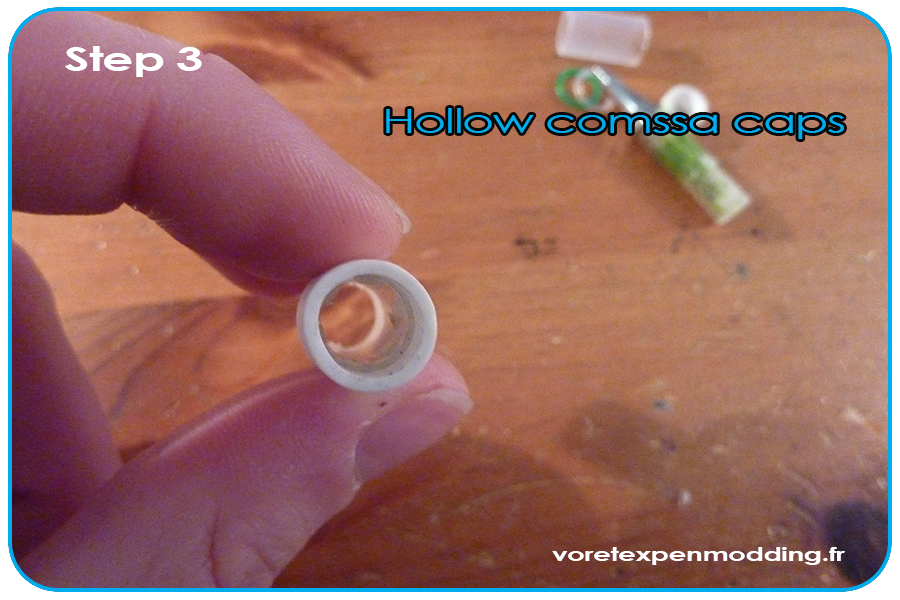 Note : don't forget to file down the small strips into the comssa cap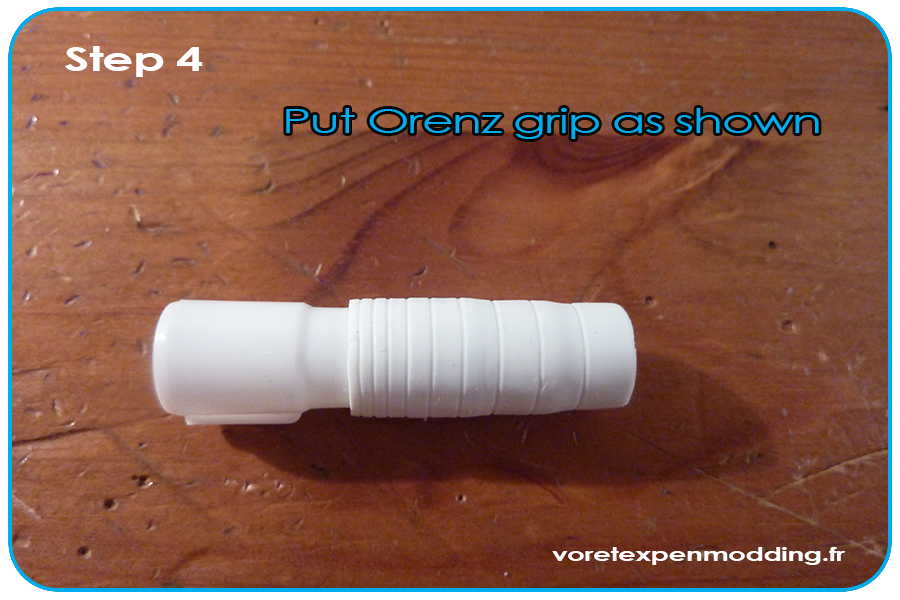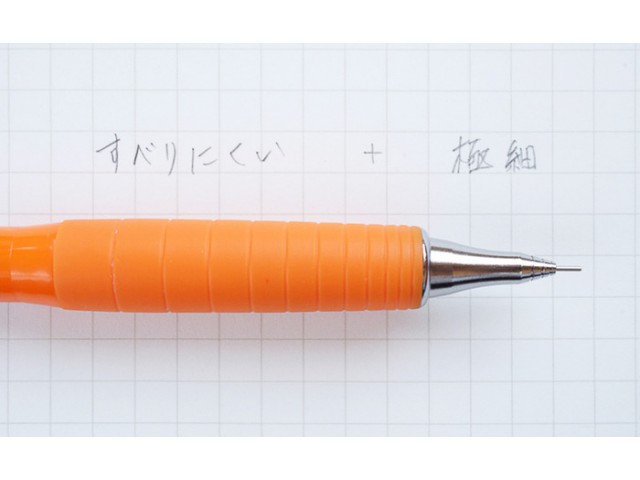 Note : Pentel Orenz grip looks like this below. Cut the grip from the 2nd stripes from the left.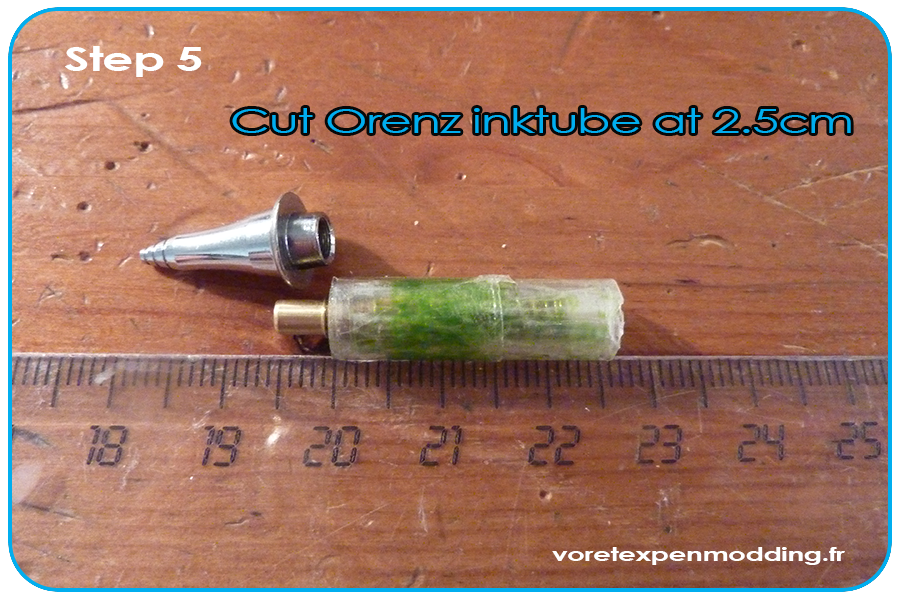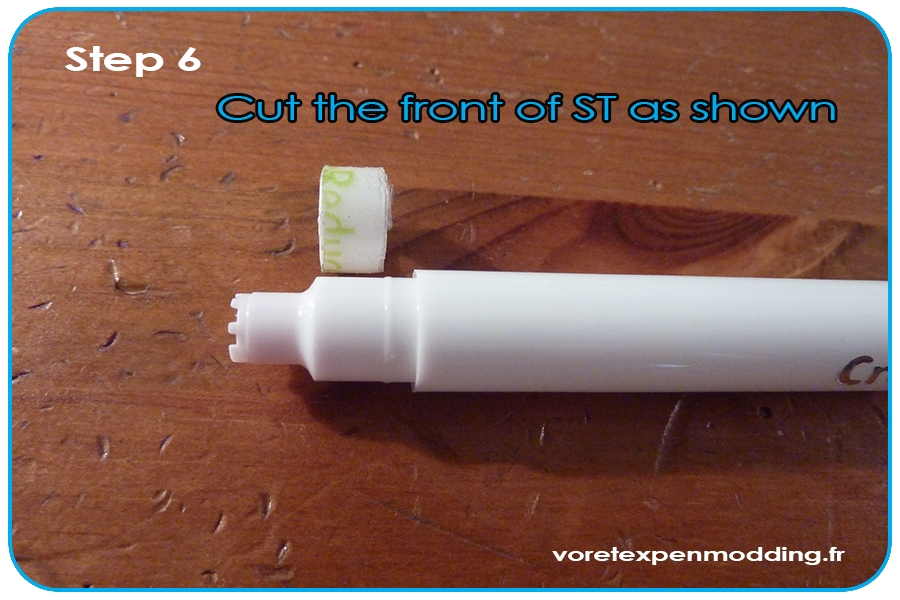 Note : File down inside the small piece of ST and add some clear tape above it.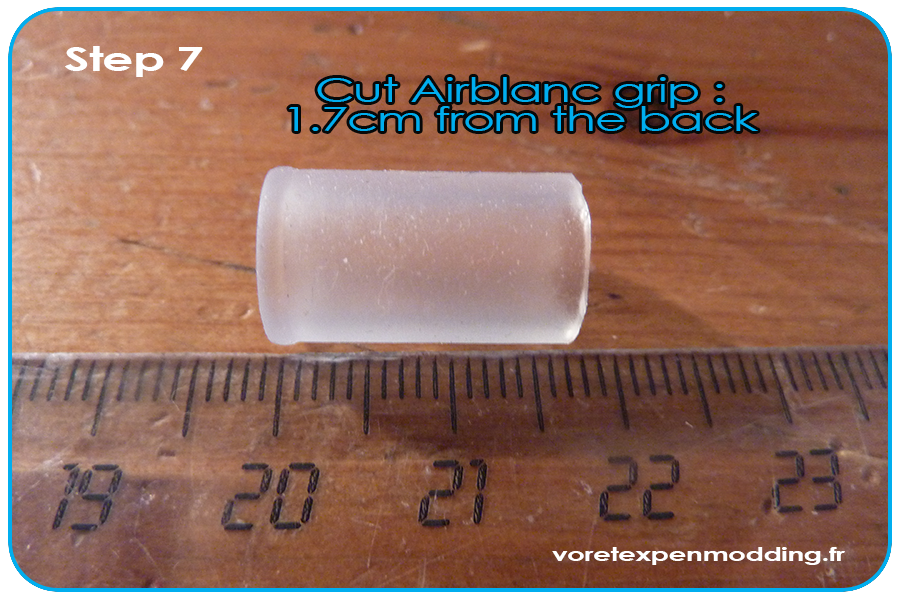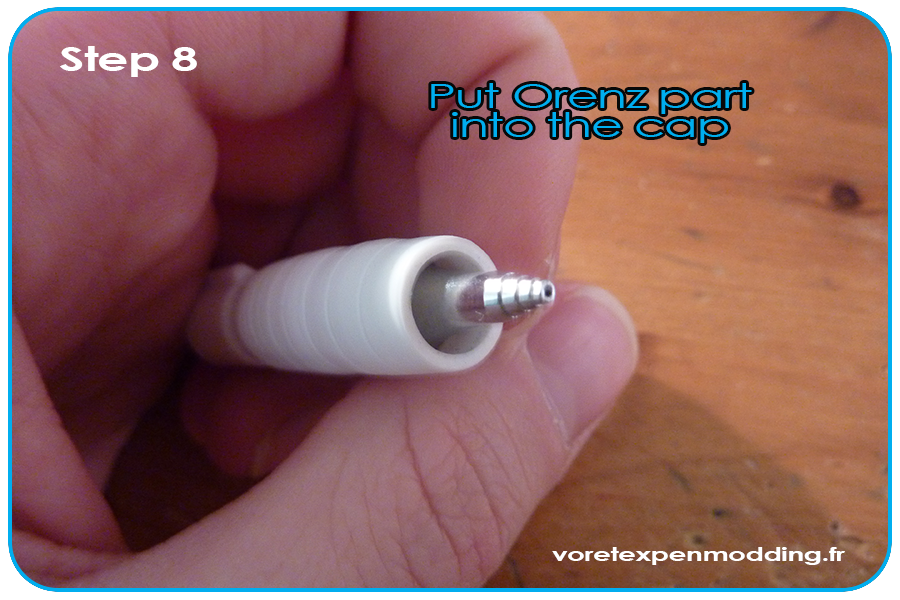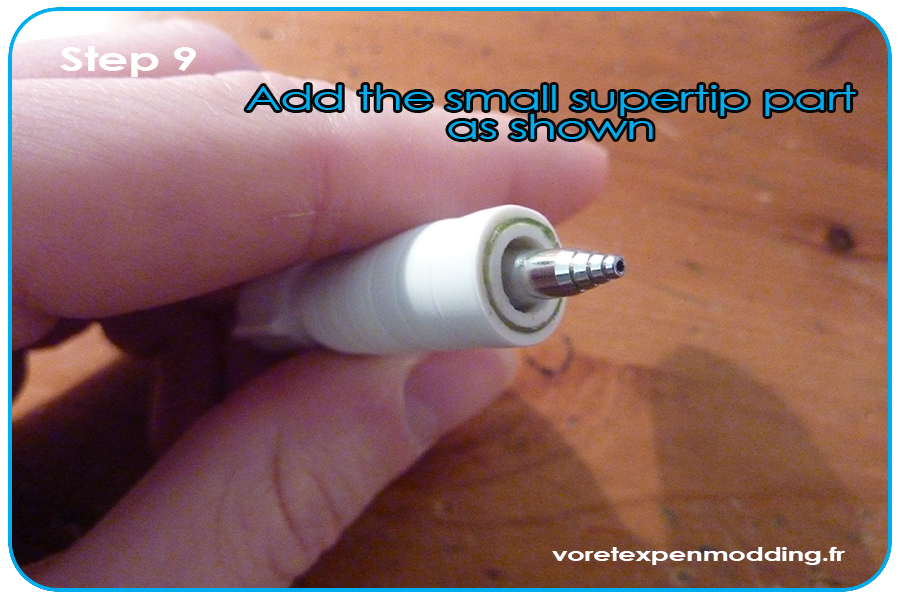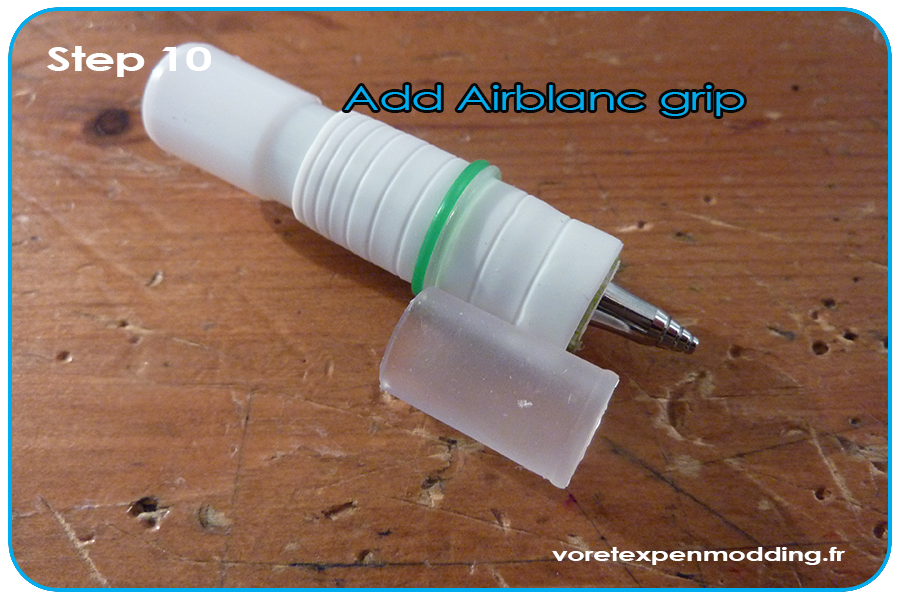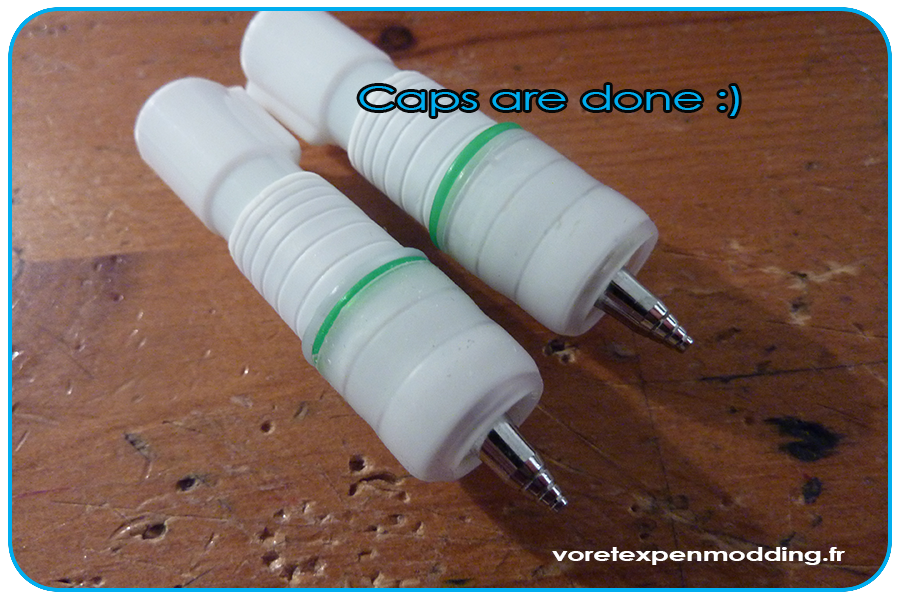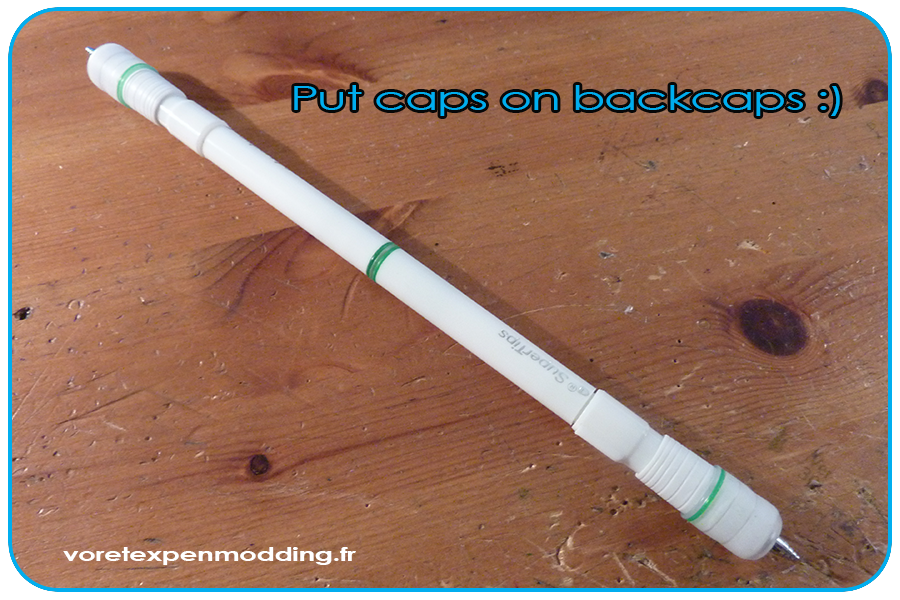 I know it recquiers a lot of pens, but I think it's worth the shot to make it 🙂 I love the aesthetic ! I still don't know how to remplace all the tape inside caps. If you find a way, tell me please ! 🙂
Video about the spinning effect :
See you soon !