Hello everyone !
It is true that I didn't update very much my website since this summer… I will try to add more content within the next months.
I come back with this mod I really like and I invented 3 months ago (november 2017) : Spin.AC
It looks basically like a Kagami mod but it is not. I have used SpinStick tips and Zebra tect rings as tips, with zebra sarasa (old) for grip. Spinstick tips can be screwed very easily on the top of the caps.
It's really interesting how we can use stuff from industrial penmods in order to make handwork penmods (like we regularly use penzgear for most of japanese penmods or even the spinpro tips as Menowa* did).
specs are : 14 grams and 20.5cm.
Below is a detail of the mod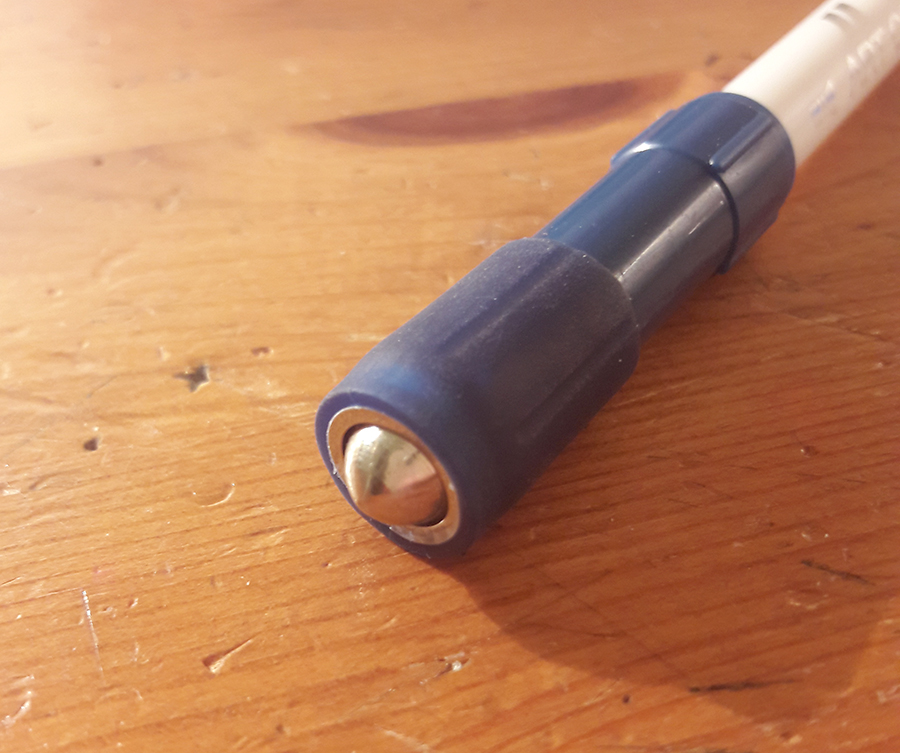 See you soon for more original content of Penmodding ! 🙂