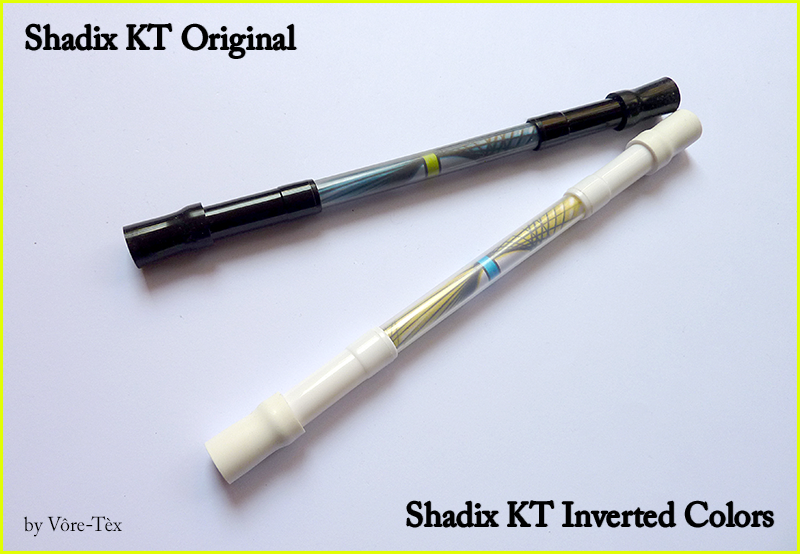 I present you 2 versions of the Shadix KT. The original one (I should make a video tutorial soon for this) in black and the Inverted colors version, in white that I have invented.
Shadix KT doesn't use drgrip tips, but silicon grips tips (discontinued japanese pen and extremely rare and valuable).
Weight of Shadix KT is about 15-16 grams for 20 cm.
The legit insert for Shadix KT is this one below. After printing, you have to coloring the white stripe on the middle with yellow hyperjell (according to the legit tutorial)


The insert used for the white version is this one. Then, coloring the white stripe with skyblue pen.