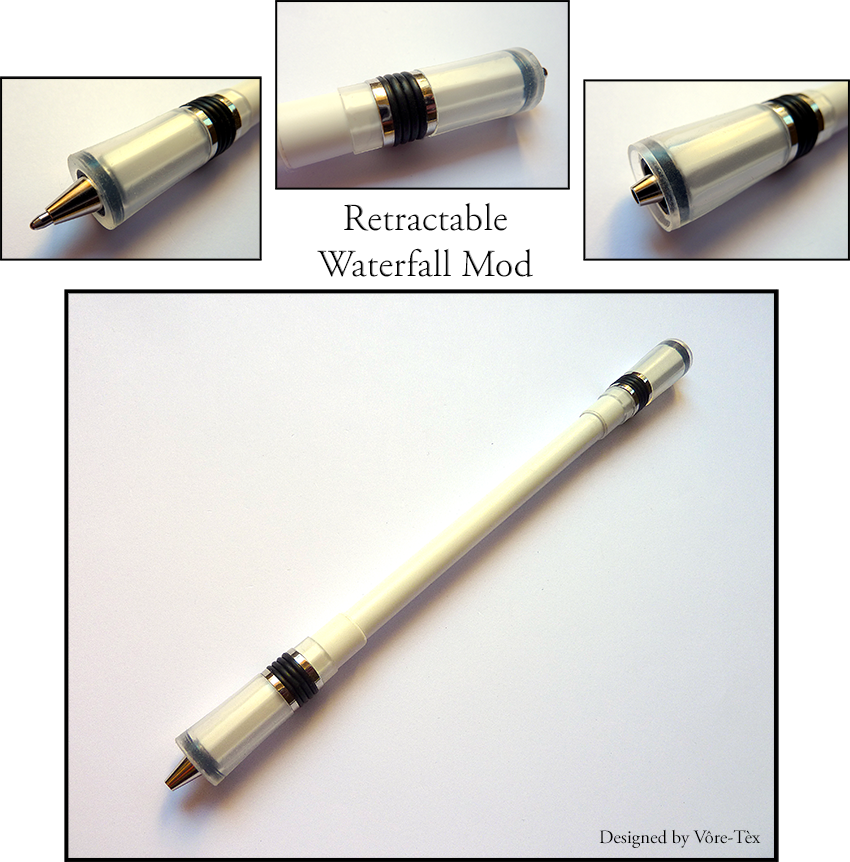 The last time that I have made a retractable waterfall mod was in 2011. 6 years later, here is the next level of my mod.
22 centimeters and 17 grams
I am really proud of this mod. I like its aesthetic, the mod doesn't make noise during spinning, and the retractable system works very well.
If you want to make this mod, I advise you to use real 094 from papermate and don't use fake, because the fake one are less durable than real one (the fake one can break easier).
Stuff used for gripping :
– 1 Drgrip grip (I have kept the lip of the grip to know the side where to push)
– 4 Airfit rings
– 8 black orings
– 2 Airblanc grips (2x5mm from the front)
– Small black stripes (mine uses metallic gel grip)
I have used retractable bic clic stic (or similar product) for the rt system (the black part without clip)
If you want to see a video of it, check out my instagram page, thank you !