Hello, it is VT =)
This article explains you how to transform your Color RSVP into a sub Moonz RSVP, by changing the barrel aesthetic.
Some weeks ago I talked with Kara-TJ (a french spinner) on >Discord< and he stated that there may be a way to reproduce the moonz effect on a color rsvp by sanding the barrel a little bit.
Okay, I read your mind. I already know what you are saying : uuuuhhhh no way it's gonna be supeeerr slipperyyy oooh man I never gonna make this SHIT.
Yup, that is what I thought, too.
I agree the texture is very slippery; but this is only if you use 1 grit of sandpaper.
Below is a comparison. Left is original moonz ; right is colors with moonz effect.
The tweet got a lot of success in JeB. A lot of people started doing their own rsvp moonz effect by their own way.
If you do it well, it won't affect the center of gravity of your penmod.

Below is how I do.
Get some sandpaper; I personally use 800 grit and 1500, and some white printing paper. Some japanese spinners use from 1200 to 6000.
Step 1 to 2 is to get the glitter effect ; step 3 to 4 is to get the texture you want.
1- sand down the barrel with 800.
2- sand down the barrel with 1500.
3- rub the barrel with a regular white paper (printing paper) strongly (this way is to get the texture you want and more bright)
4- rub it again with a piece of rag or a piece of cotton (to make the texture more smooth).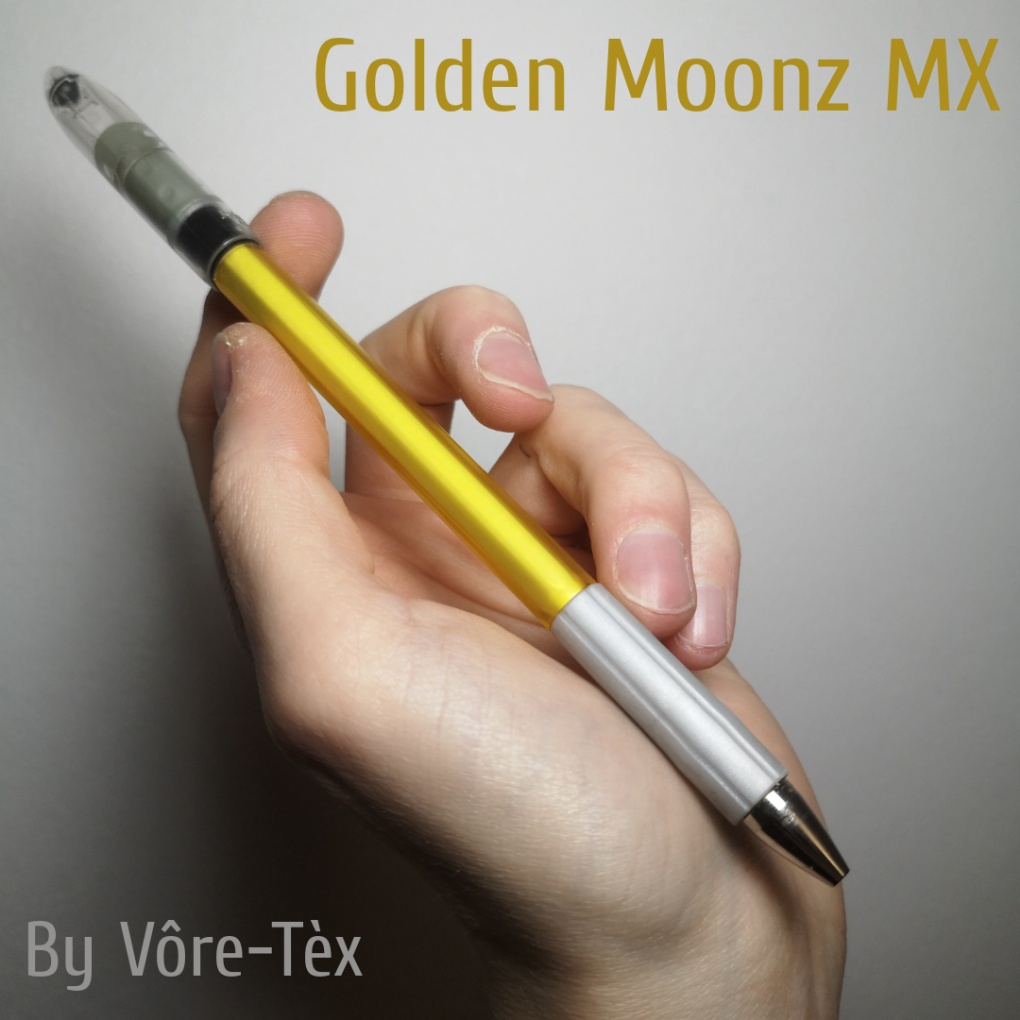 From this technique, you can turn your rsvp into a moonz effect. Above, I made it from a krazy pop rsvp and it turned out into golden moonz.
Thank you for reading !