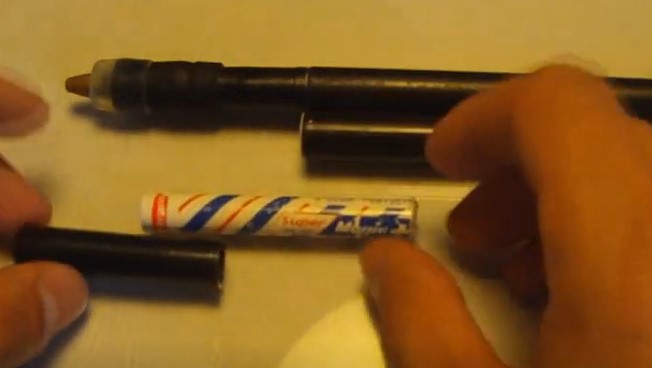 I was looking for the connector of the A13X bullet mod since a very long time. If I remember correctly, I made my first bullet mod in 2016. 6 years later, I am still looking for the legit stuff ! Even though A13X didn't give any advice for what he used in his mod, I feel very fascinating to think, to search and to make hypothesis about it. I think it is one of the mod I am the most obsessed with.
In this article, I will talk about the mysterious connector of the A13X bullet mod (see video below from 48sec)
If we take a look at the screenshot above, something is written on the body  » Reynolds Super Magic + »
After a quick search on google, we can see that there are still plenty in stock. The only difference is the design on the body. Below is an old version.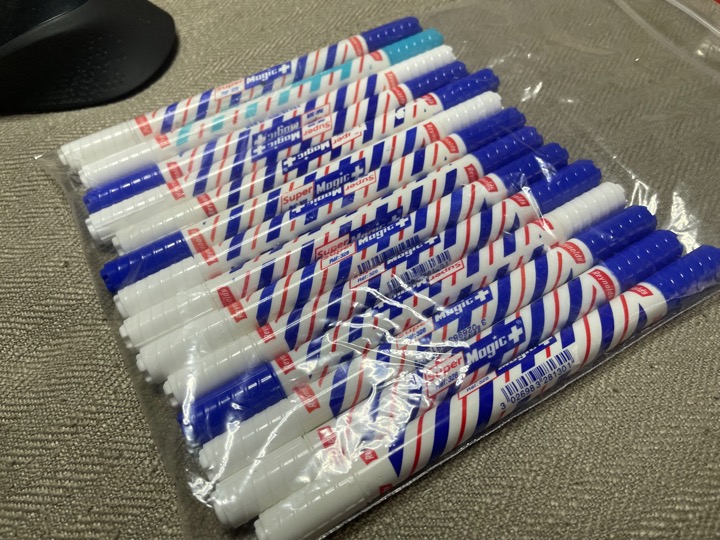 Because there is no hint on the A13X video, I bought a lot of Supermagic+ with the same design as the screenshot. Something I didn't know but TheBeyGeek explained is there is 2 versions of different Supermagic +, which have the same design but haven't the same ratio :
After a long and exhausted research, I also finally found the legit connector for the mod and compared with the bigger one :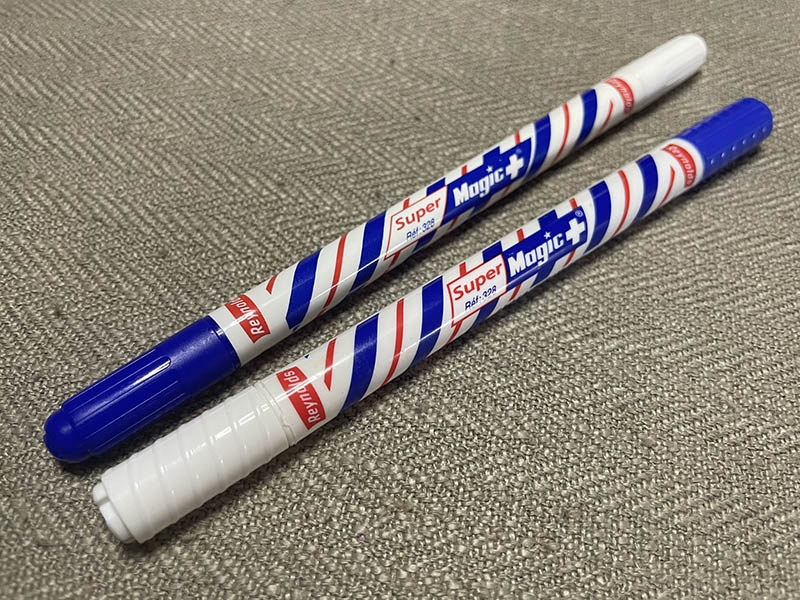 Specs of the big Magic+ :
– Body is 9.9cm long
– Thickness is 11mm (almost same as emboss) and it is almost not tapered.
– Cap is 2.4cm long (the bump is not counted)
– Backplugs are stuck into the body.
Specs of the small Magic+ :
– Body is 10.7cm long
– Thickness is similar to thick supertip. It is a bit tapered : 9.85mm at the white side and 10.2mm at the blue side.
– Cap is 2.38cm (the bump is not counted)
Backplug is blue and is not stuck into the body.
A 11mm body doesn't fit into Giotto maxi body, which has an inner diameter of 8.75mm (for the old version) or 9.5mm (for the new version) :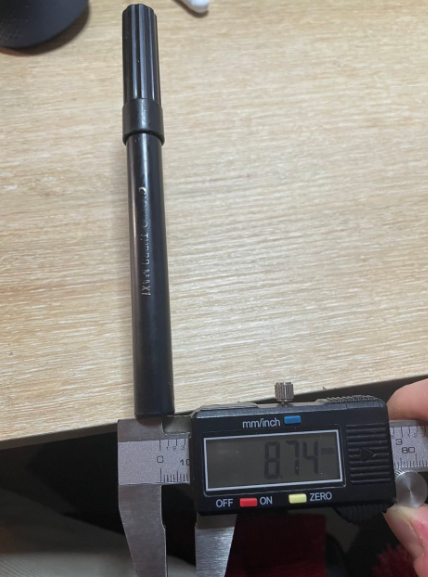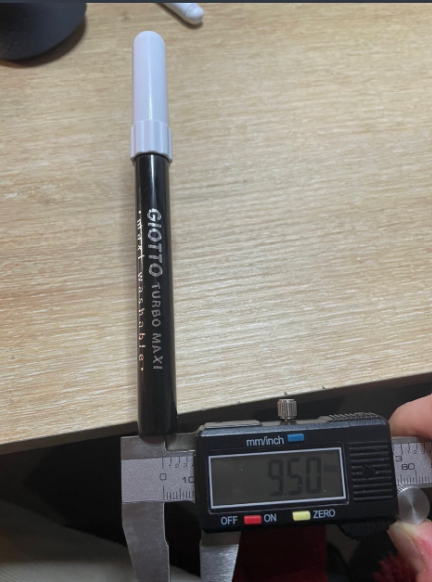 After taking all the measurements of the legit connector, I just found out that there is a lot of good sub and still in sale :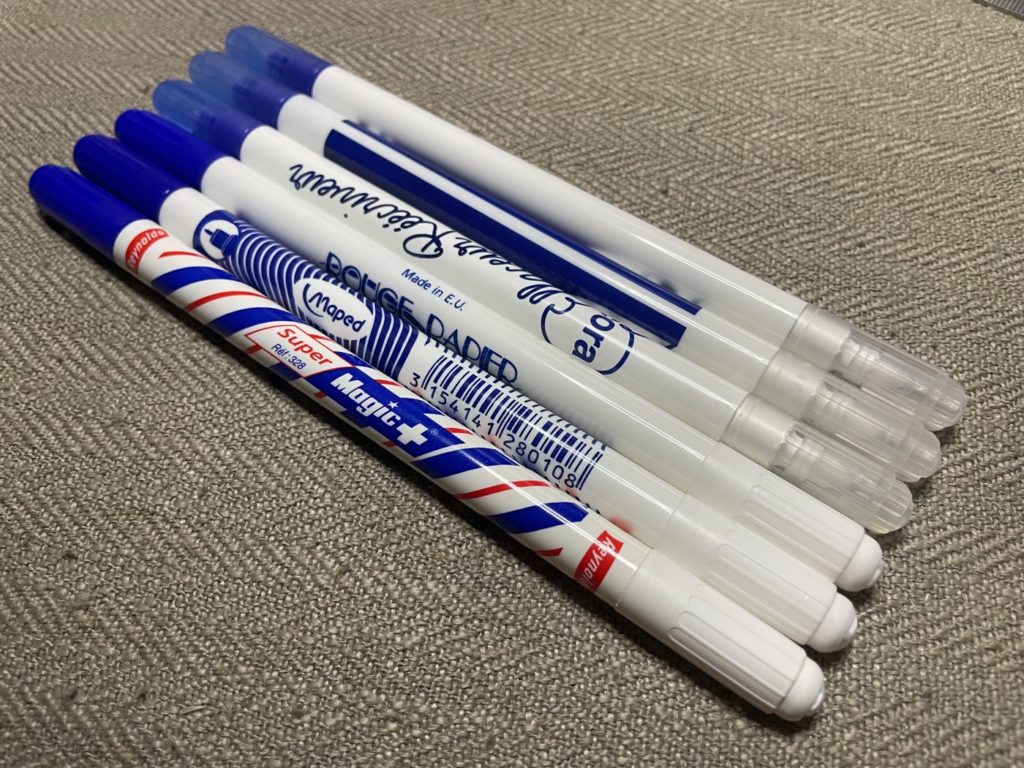 From top :
– Monoprix effaceur (bought in June 2022)
– Unknown effaceur
– Cora effaceur (also known to be a good miffy sub)
– Rouge Papier effaceur (discontinued)
– Old Maped effaceur (discontinued)
– Old Reynolds Supermagic + (discontinued)
They have exactly the same specs.
If you can't get these pens, you can use a thick supertip. Thickness is 9.8mm from the tip side and 10.3mm from the backplug side which is almost the same thing as the legit connector.
If you are looking for making an A13X bullet mod as legit as possible, try to find out these pens as connector !
Thank you for reading. See you