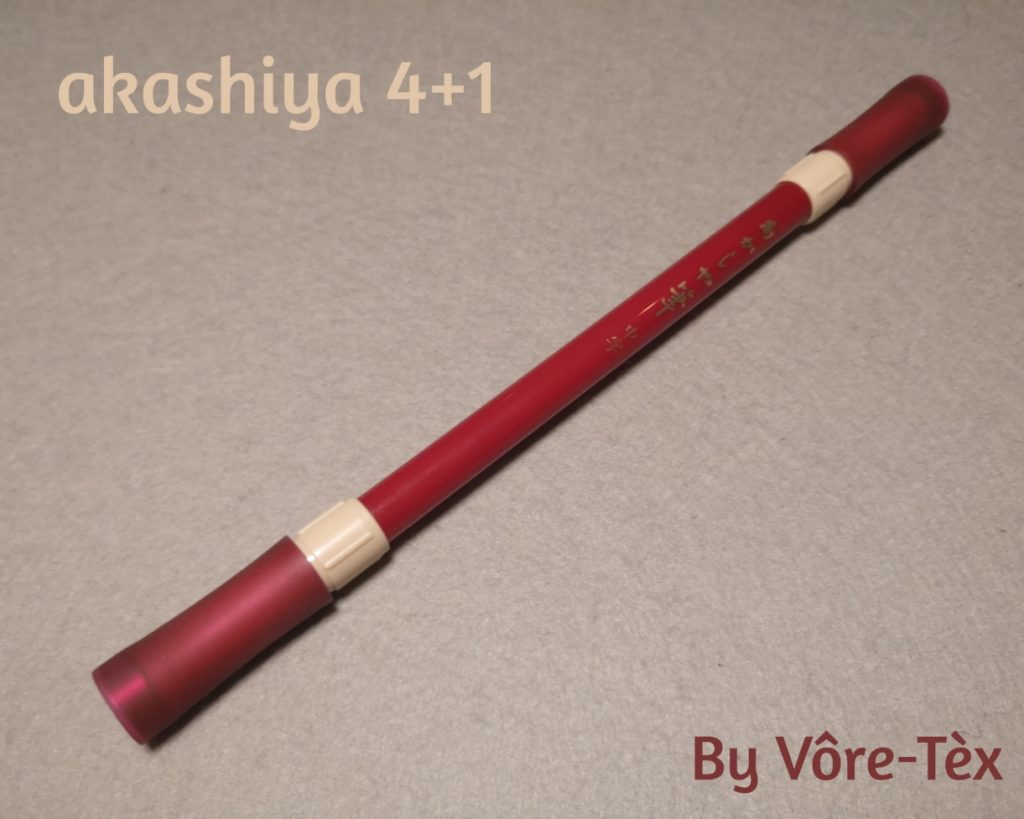 I am very proud of this one. I can't stop improving it since I made it, trying to put more and more momentum at the extremities.
I've made it the last summer, with a new product from akashiya. I've used their koto pen(the black one with beautiful outsert) for a personal penmod as well.
Grips are from drgrip 4+1 iirc. The metal ring under the grip is also from this pen. I just cut it out with a pipe cutter.