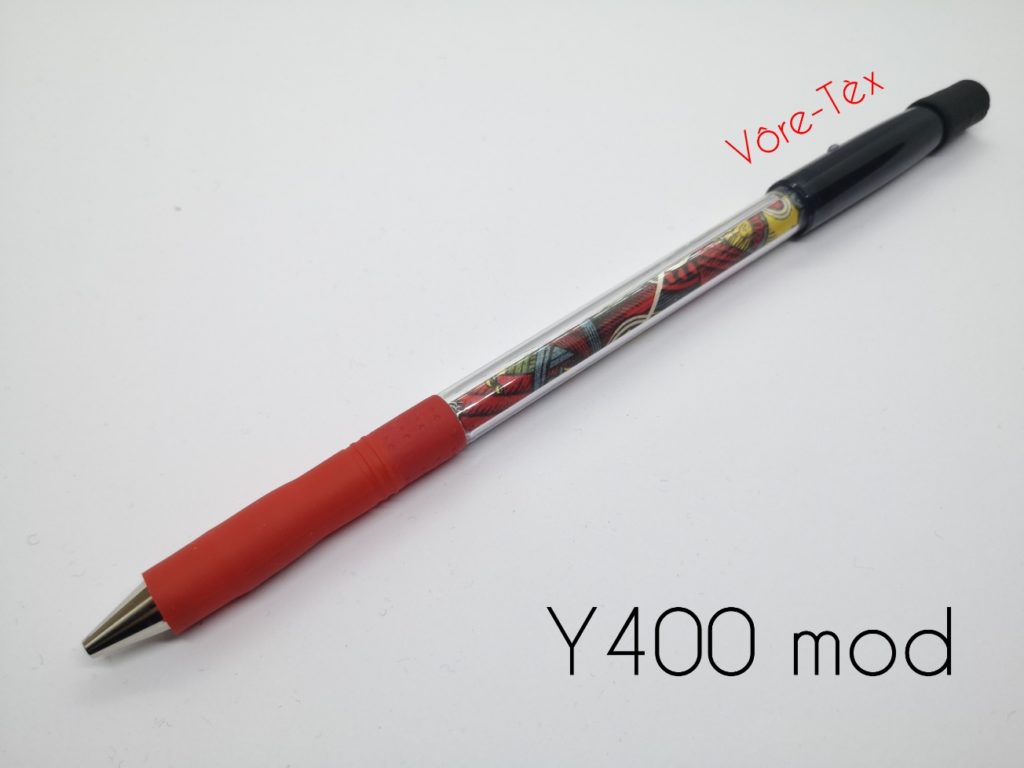 I've invented this penmod in Japan during the summer 2018. It only requires 4 pens and it costs there only 400 Japanese yen (around 4usd).
15 grams, 20.8cm and well balanced
You'll need :
1 pentel eball (grip, clicker)
1 g3 (barrel, tip, backcap)
1 signo dx (tip, grip)
1 pilot super.g (front barrel, cap)
Nothing more, nothing less 🙂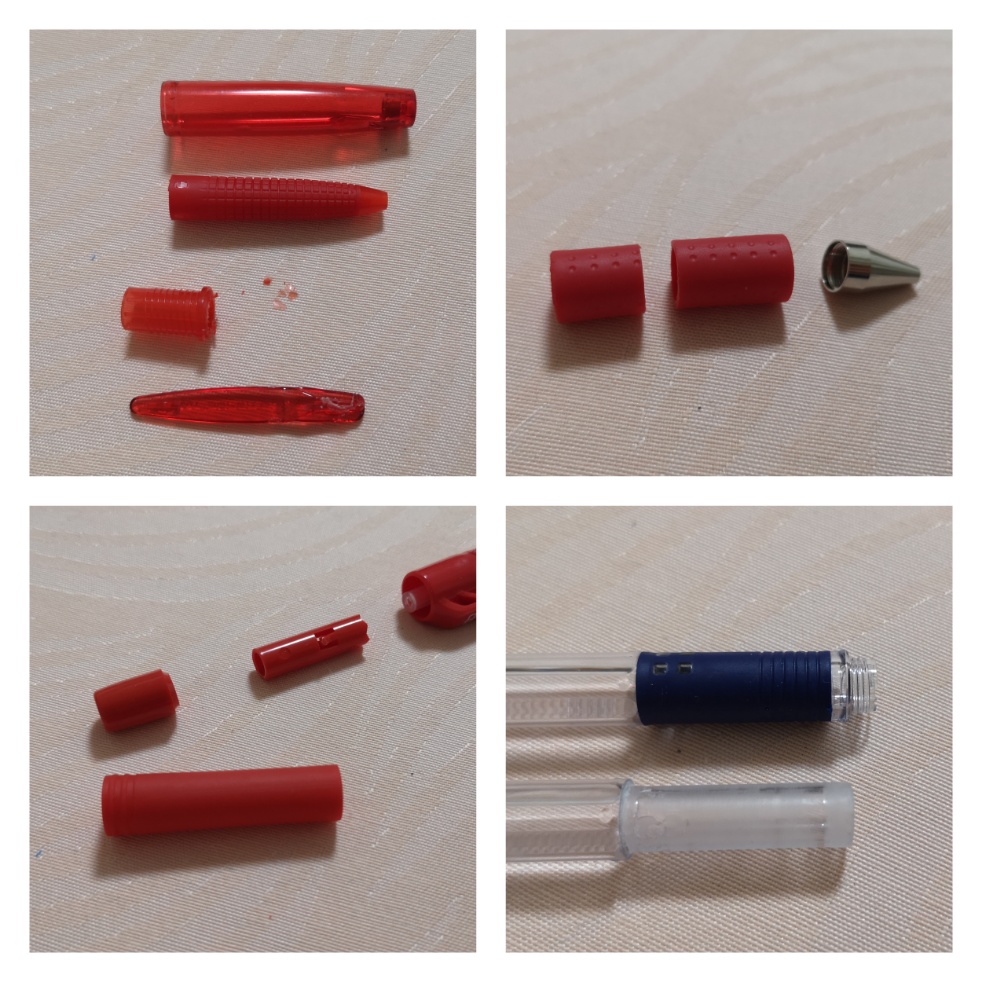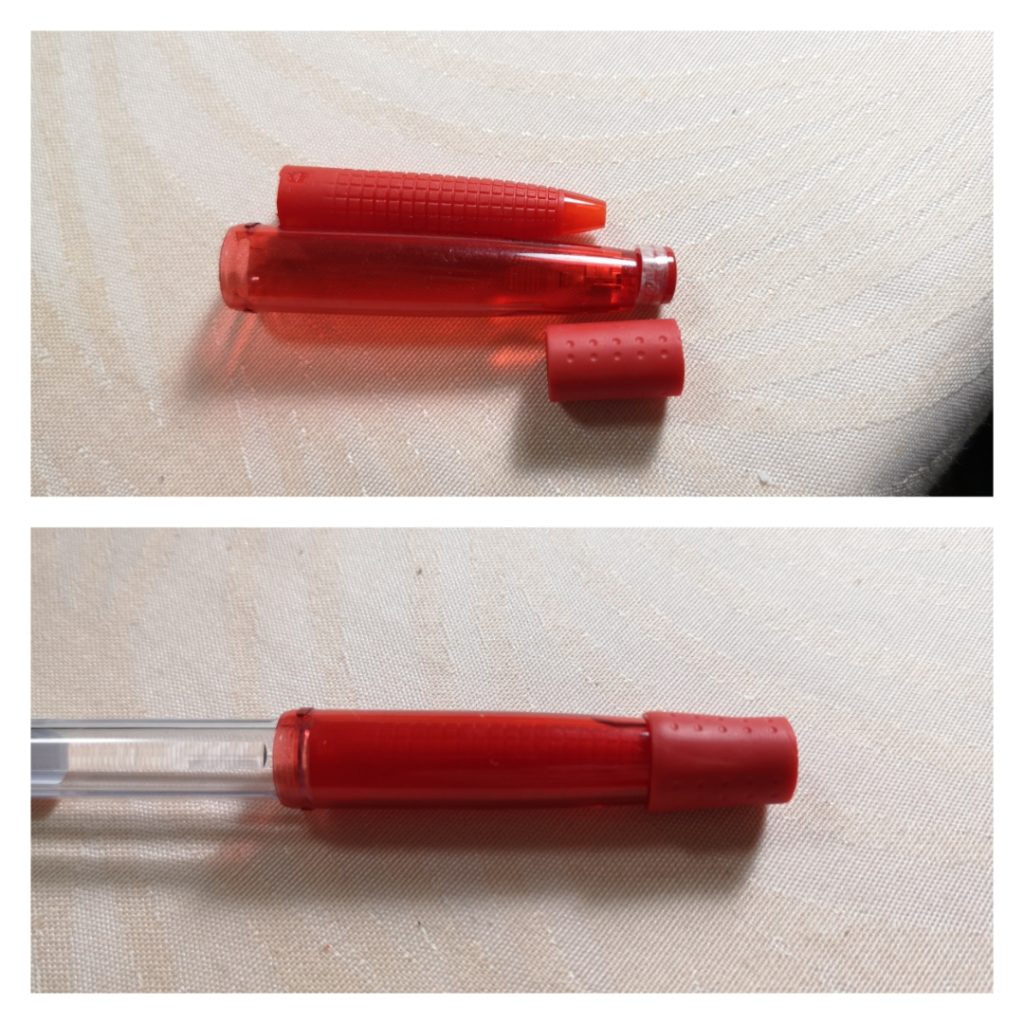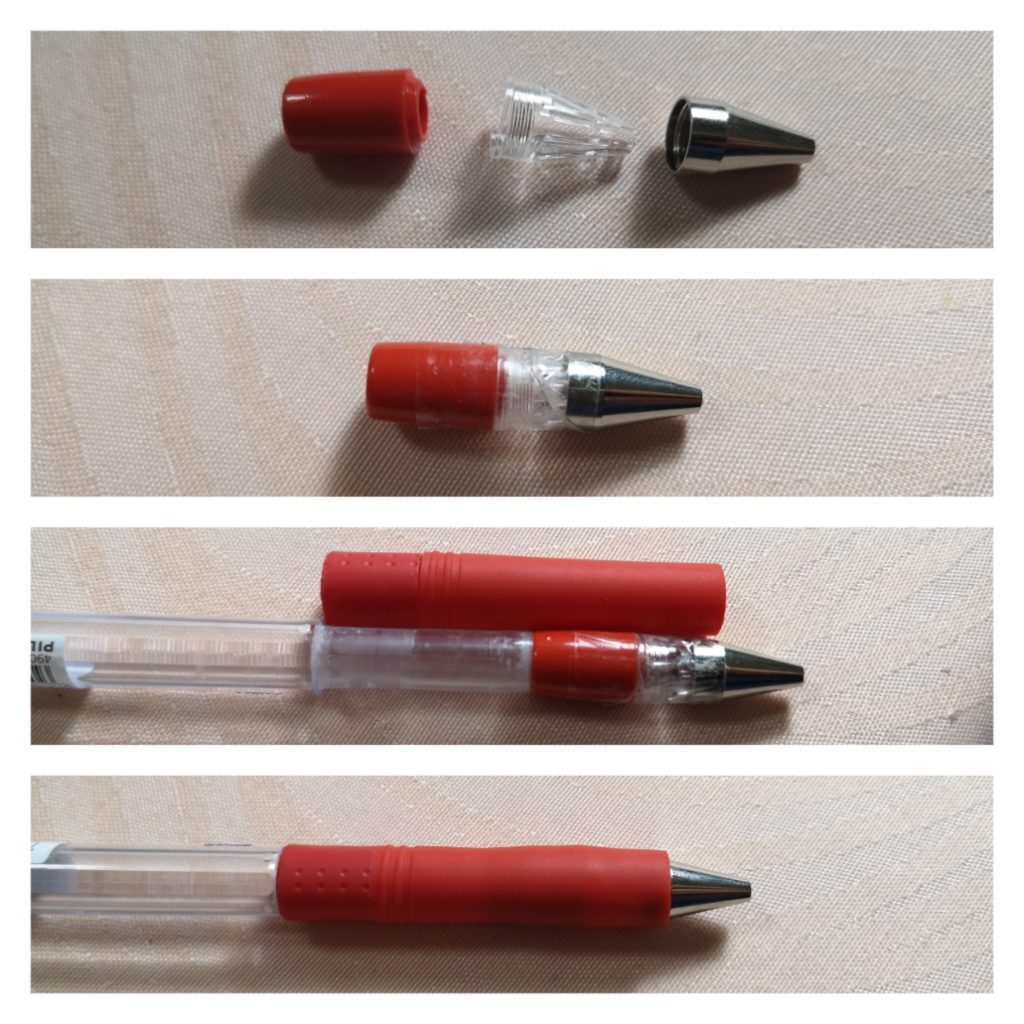 If you guys need a help, ask me out through my SNS 🙂
Share the post "[Tutorial] Y400 penmod (voretex g3 v2)"