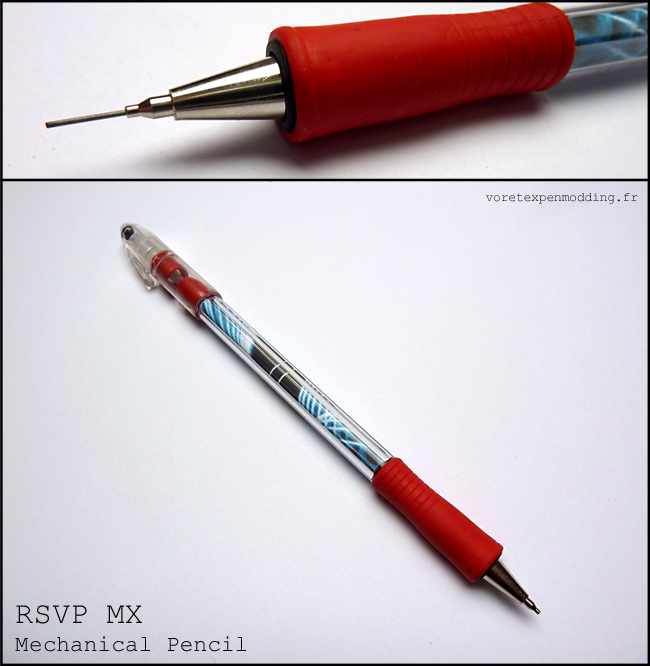 Hello guys, I am really happy to share you the tutorial of my RSVP MX MP ! 🙂
It's a mod very hard to make, as all retractable pen mods.
Spe :
14 grams
19 centimeters
Balanced
Stuff needed :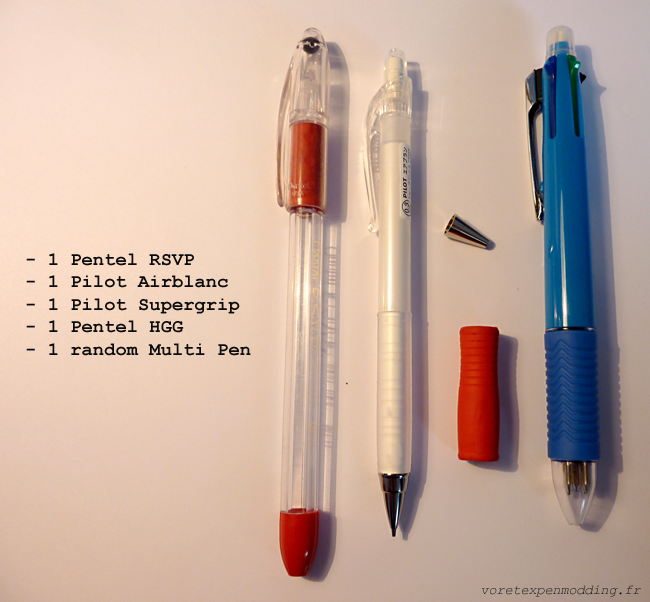 Keep only this stuff shown below :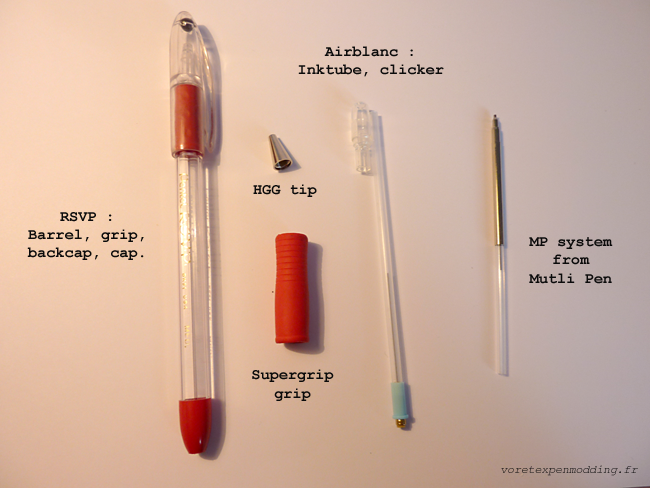 The mutli pen I am using is this one (below), from Q-Connect, but you can use the Mechanical Pencil (MP) system from any Mutli pen.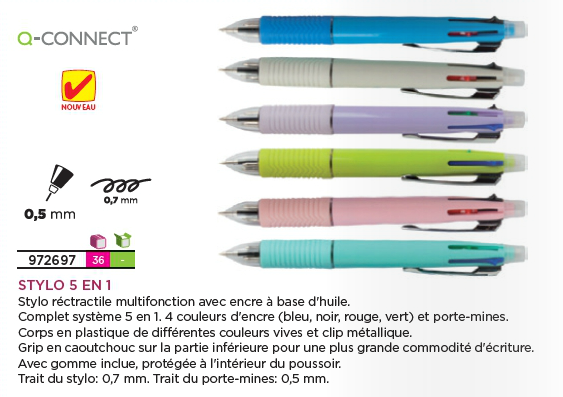 Tutorial :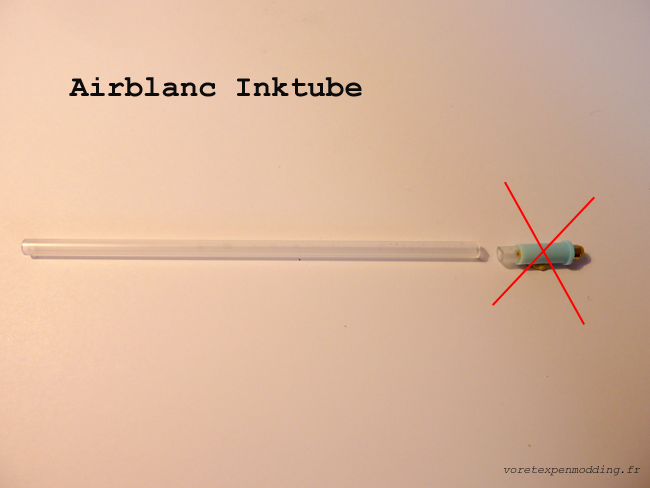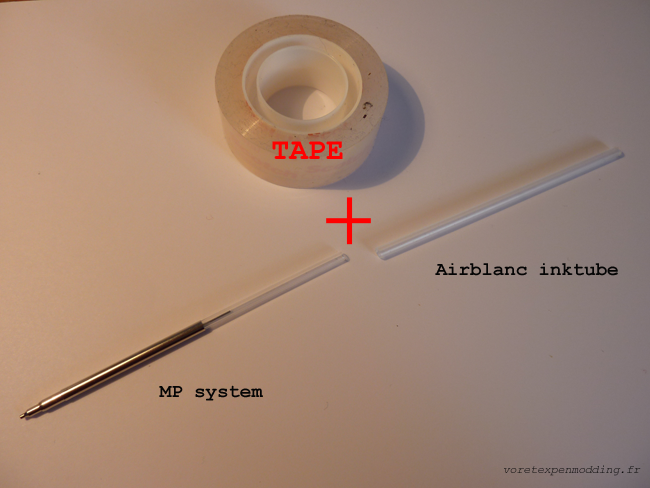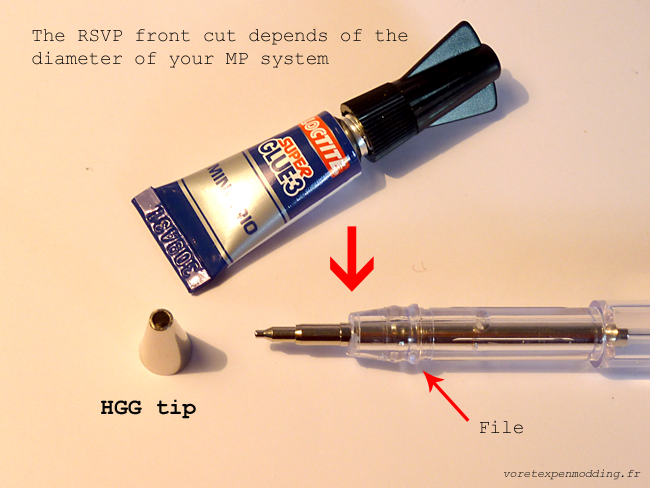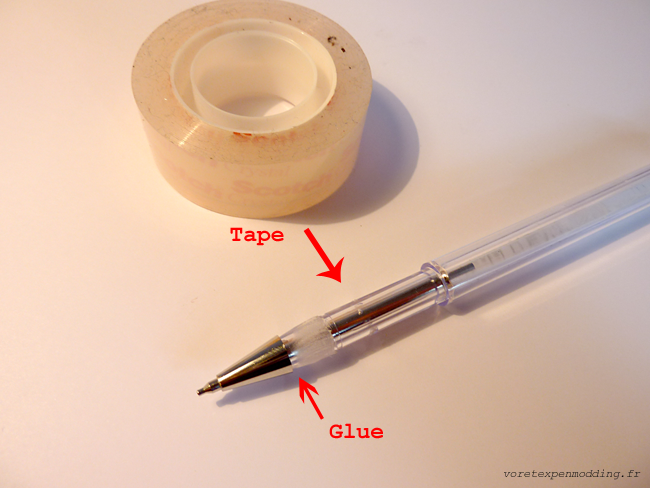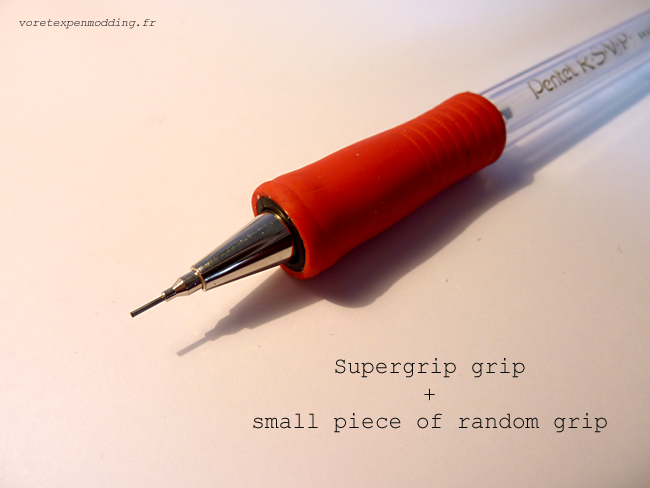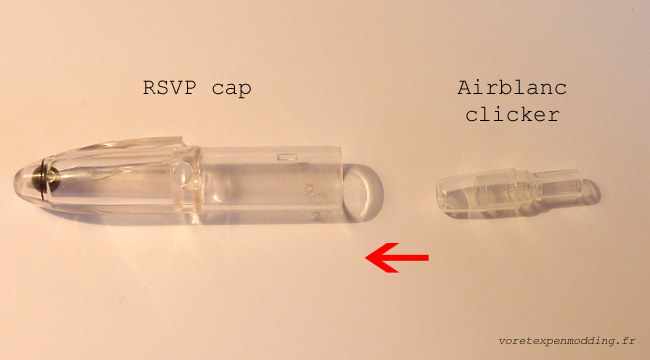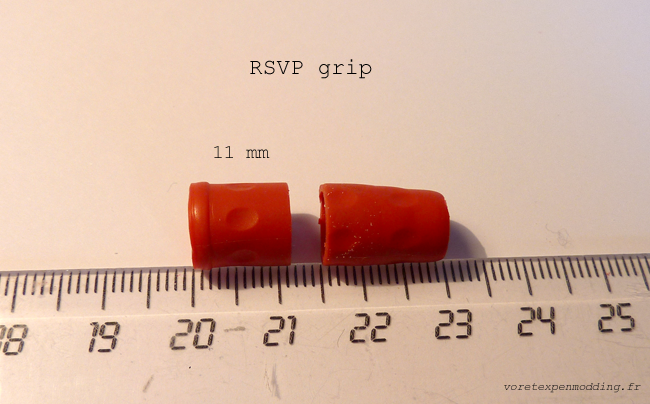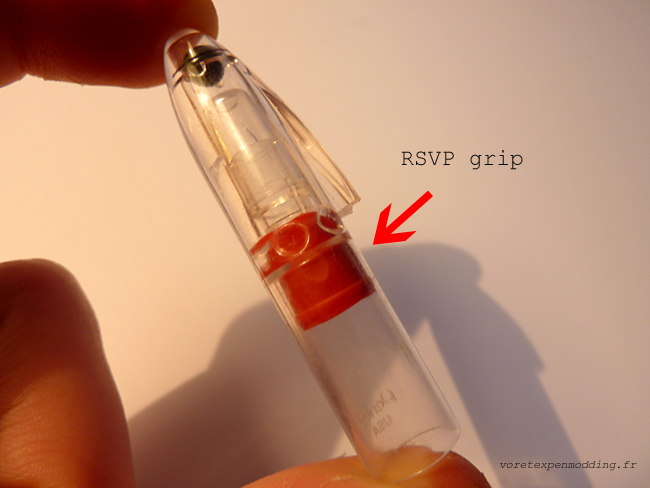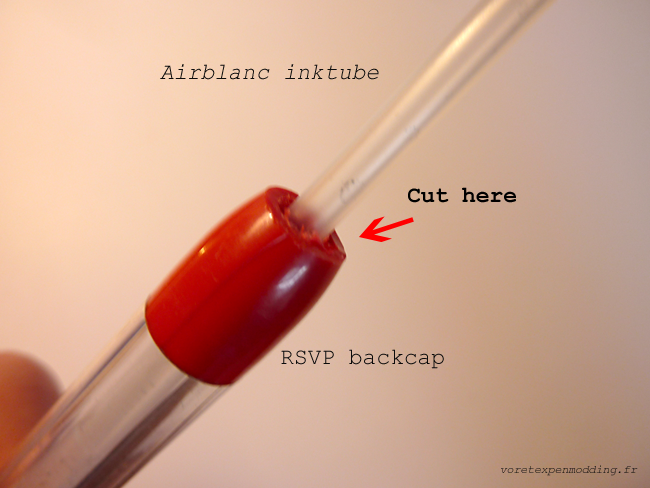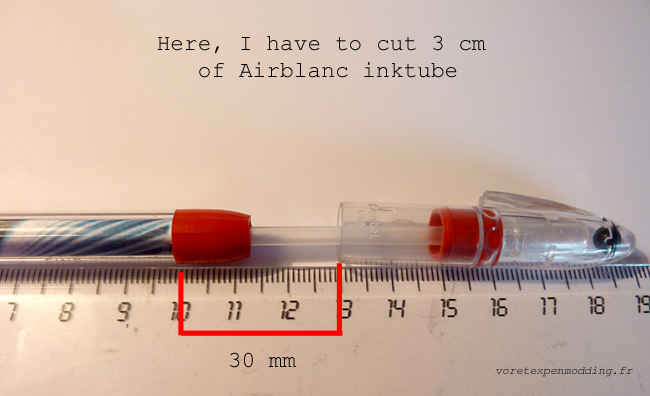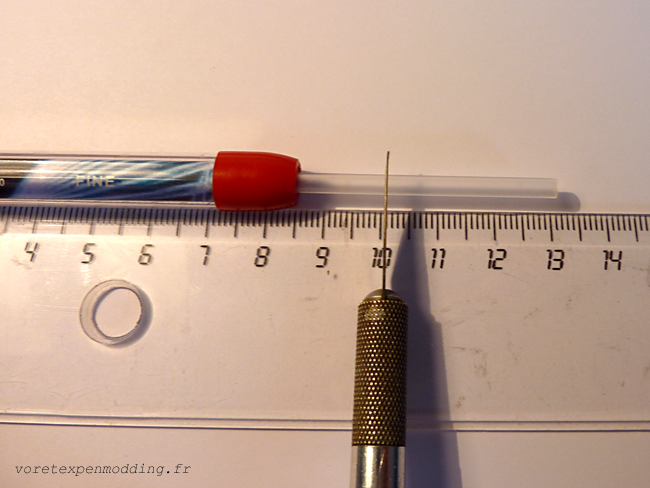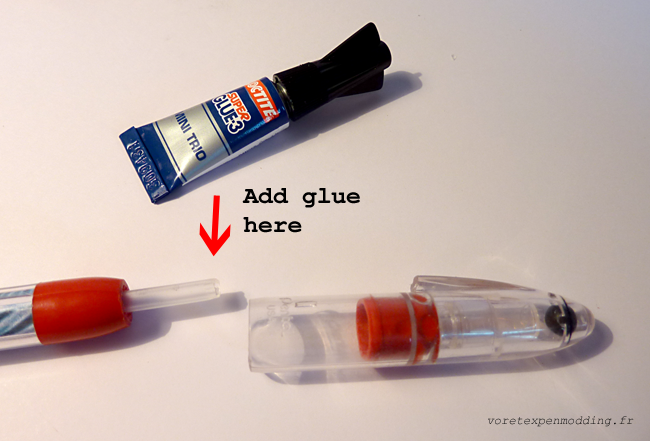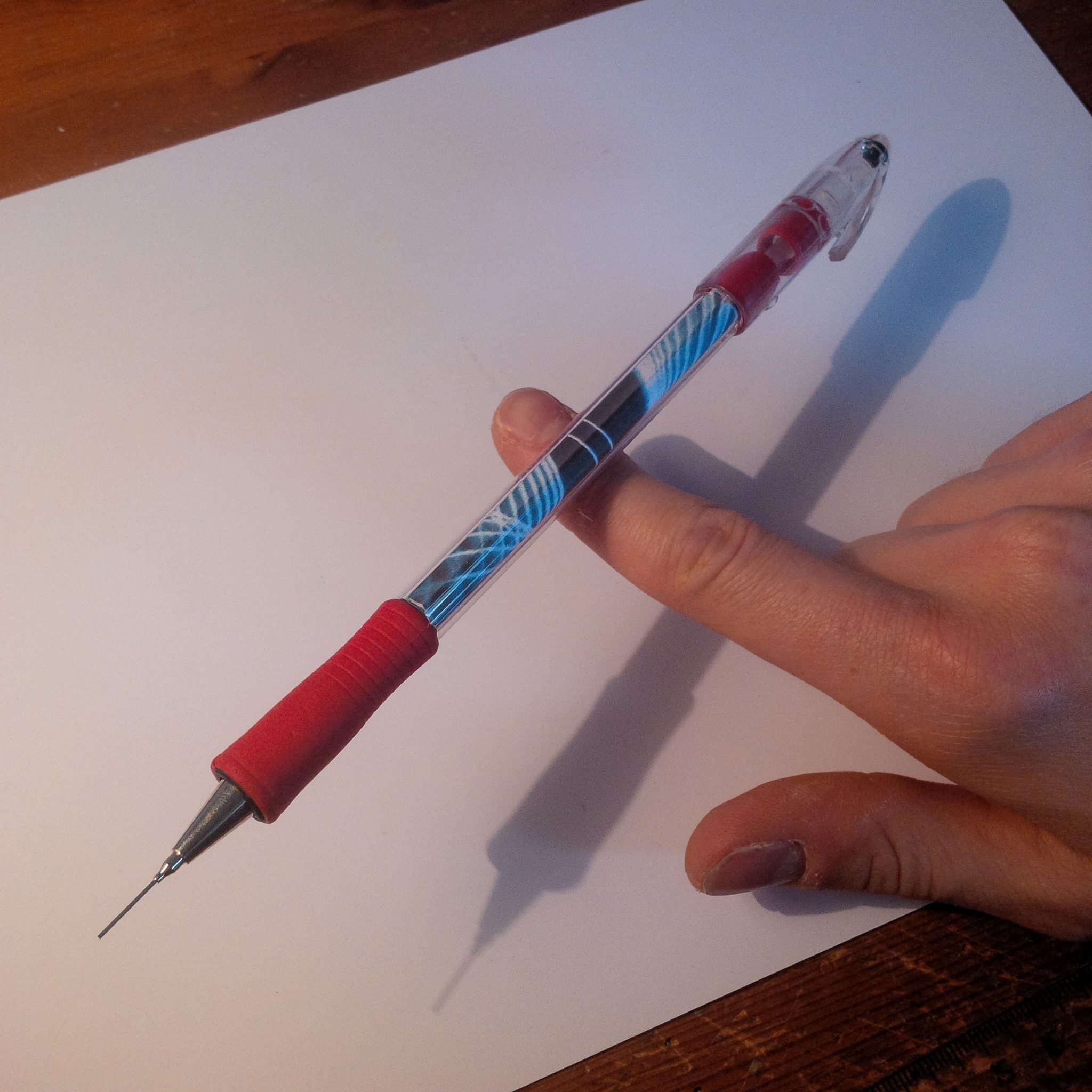 If you have followed correctly the tutorial, your mod will be strong and balanced.
Note : Do not remove the cap ! Put pencil lead through the front of the mod 🙂
Share the post "[TUTORIAL] RSVP MX Mechanical Pencil"