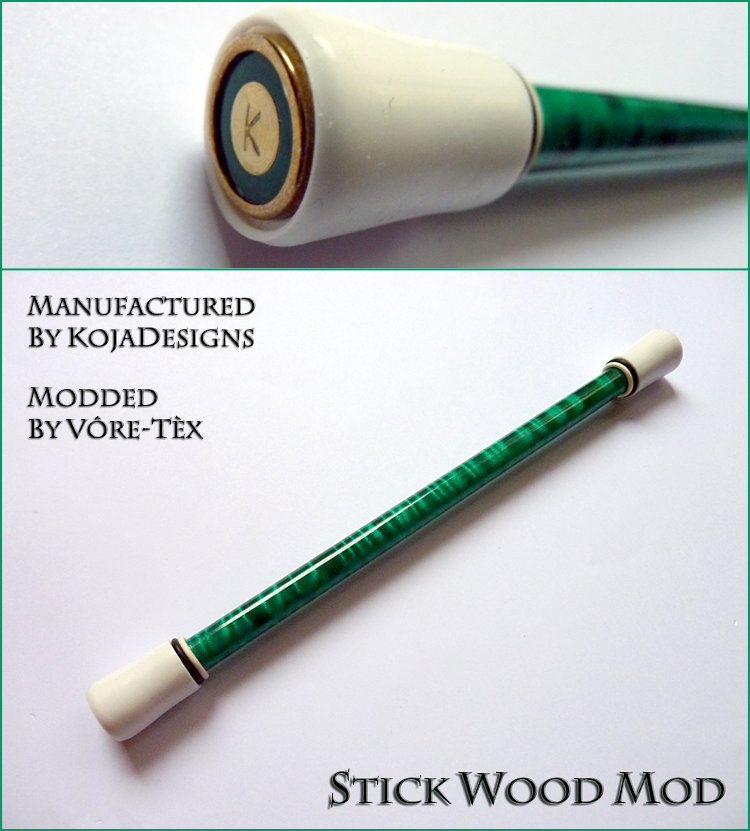 22.2 centimeters for 26.5 grams
I am so happy to present you this mod ! It's made of wood, manufactured by Koja, a nice guy from America, Ohio. And modded from me. I've added orings, drgrip and metal brass ring.
As I said, the mod is made of wood with dye (here green, but can be red or other colors) and small brass weights are on extremities inside the wood, with small "K" on it.
Here are his contacts :
His website : http://kojadesigns.com/
His instagram : https://www.instagram.com/kojadesigns/
Go follow him ! 😀
Thank you Koja for this amazing mod <3
Share the post "Stick wood mod"