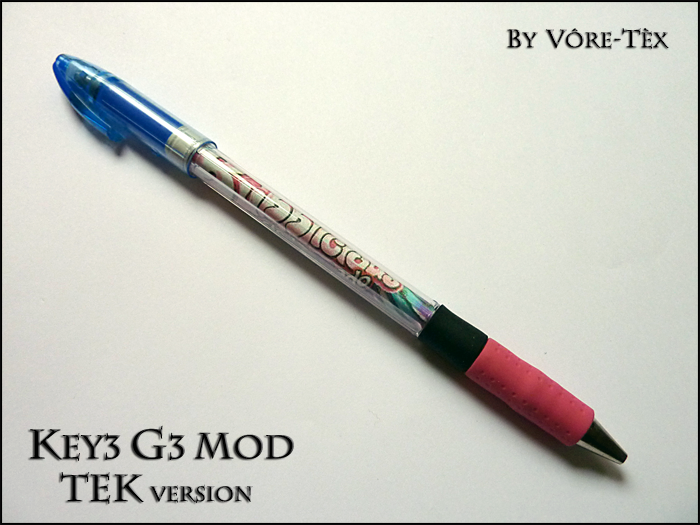 Yay ! I after all these double capped, here is finally a single capped ! Key3 g3 mod tek version ! 😀
TEK is my main reference for modding since I've started. You can find all his penmods (made before 2010 !) on his photobucket account here >click<  You will find many single capped and many writable mods. After all these years, I think I'm still a newbie near him.
I really like this mod with these colors. You can find the insert here http://s1298.photobucket.com/user/insertAcoin/library/Multicolore
Share the post "Key3 G3 mod"