Hello !
It's Vôre-Tèx 🙂
You can see above a firefly G3 mod that I have made 4 months ago. I really like this kind of aesthetic.
For the insert, I have used a very thin paper called decopatch (originally used for decoration).
For the clear grips at the front, it is airblanc grip.
Saifon made his own version below, a few days after mine. Thank you to him for that !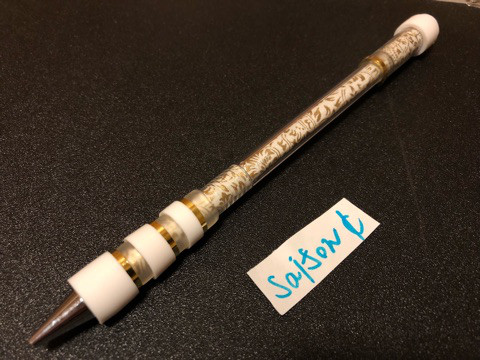 You can read the article on his blog about it >here<
I advise you to check and save his website because it is so cool ! I think I will make an article about it for soon. 🙂
See you soon for more Penmodding original content ! 🙂