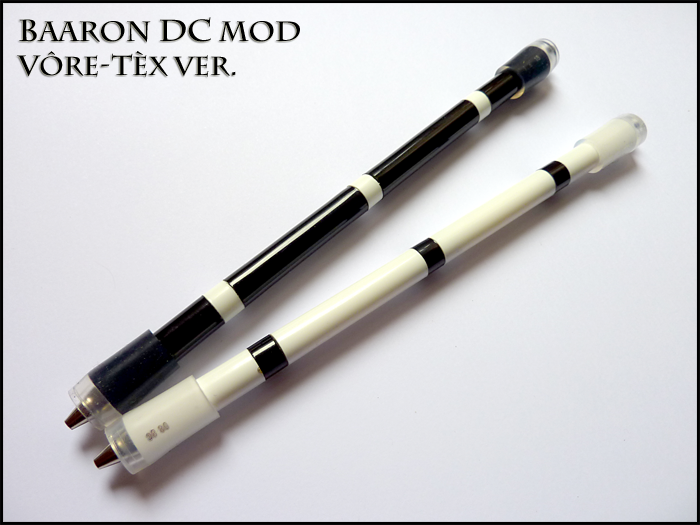 Hey there,
I present you my version of the baaron dc mod, white version and black version ! Both are 21.3cm and 13.7 grams.
I will release its tutorial soon on YouTube !
Really nice to spin if the barrels are cut correctly !
Share the post "Baaron dc mod, voretex version"